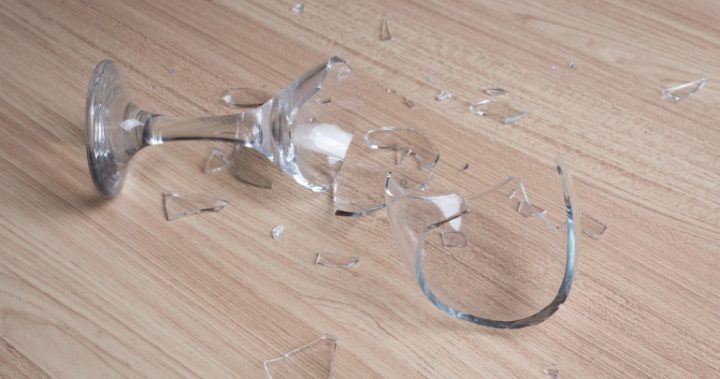 On a particular day of August 2016, I put up a question post on how to catch the three starter Pokemon in Pokemon Go when it was first launched worldwide. Unexpectedly a guy sent a private message to me on how to catch the three starter Pokemons and our conversation went from formal to informal to personal. It became our daily conversation in FB messenger before our first meetup face to face. Initially I thought it started out great and I thought to myself "Finally, there is actually someone out there for me and we met on unusual coincidence! We have many similarities as well". He tried to flirt out but I didn't want to respond to someone I haven't met personally yet.

On 20th August 2016, we met for the first time and caught some Pokemon together. I was so happy that he reposted my graduation post in facebook but a month later I realised that my post was privatised to my circle of friends only, so his circles won't able to see it even though it was on his wall.
Few months later, our conversation started to grey out. He always said that he has been busy with life. His replies always delayed initially from 1 day, to 3 days gap, to one week gap and up to two weeks gap and to months gap. The way he sounded in the texts has seemed like as if he is no longer interested in me anymore. He did not replied my last messages and only read it two weeks after I sent it. Forward to 21st June 2017, I found out that he just found a girl and went on a trip to Western Malaysia on his facebook. It crushed my hope as I was hoping to ask him out after I got a full-time job as he said during our first date "You can treat me a lunch when you got a job already". I am still trying to brush this fact off my mind and trying to recover from this disappointment of life.

Nevertheless, I tried to regain my self-confidence and shook things off. On the first week of July 2017, my mum was admitted to a private hospital where he is currently working. I thought it might be a good chance to catch up. So I sent a message to meet at my mum's ward and did a normal talk with my mum as well for several hours. Like normal friends do. We gave some homegrown crops to him as a token of appreciation for visiting my mum at late hour after his working time.
It was great to let go the things that wasn't meant for me perhaps. But at some point of life, I thought that I could be the one beside him if I was proactive and responded to his early flirts at the first place. Perhaps I was unemployed for too long that made people doubt on me. Perhaps it was because of my inability to speak Mandarin as first language. Perhaps it was because of our difference in careers. In short, I was too late.
Today, the first week of January 2018, I found his instagram post that it was his 1st anniversary date with his current girlfriend. Everything just made sense! He was still responsive before the end of 2017. In 2017, he slowly did not reply my messages and left it blue tick on when the conversation gets longer. On 7th January 2018, I decided to unfollow him and blocked-then-unblocked him out of my page so that he won't able to see my updates anymore. I bet my presence is insignificant to him as well so might as well I remove myself from his social media contacts except for Facebook. Our first connection was from Facebook. I am still contemplating whether I should unfriend him or not, but I wanted to show him that one day, or some day I can achieve higher and better than his current girlfriend.
In short, I met up a random dude whom I thought he was interested at me initially but then faded out when I wanted to return back the interest and I discovered that he already had someone to ignore me like a trash.